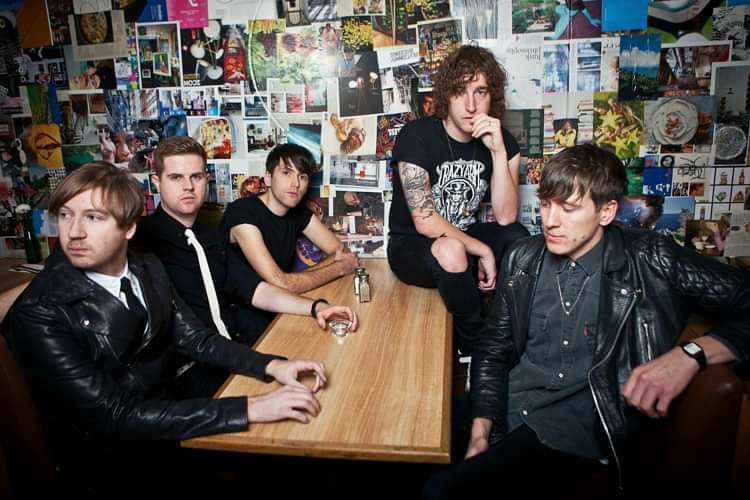 Beyond presents:
The Pigeon Detectives
£20
Entry Requirements: 14+
Platinum-selling Leeds band The Pigeon Detectives are back with new single 'Lose Control' from their fifth album 'Broken Glances'.
Formed in 2002 The Pigeon Detectives are Matt Bowman on lead vocals, Oliver Main and Ryan Wilson on guitars, Dave Best on Bass, and Jimmi Naylor on drums. Friends from school and having known one another since they were 12 the band enjoyed a meteoric rise starting in Leeds where they signed with Local label Dance to the radio, and growing into the UK Music scene rapidly with their first record 'Wait for Me' going on to sell over half a million records and resulting in headlines at London's Alexandra Palace and Leeds' Millennium Square arena 1 year after release.
'Broken Glances' is a more eclectic LP than previous albums and was recorded with Richard Formby; a producer associated with bands like indie crooners Wild Beasts, leftfield London vocalist Ghostpoet and 'mind-expanding synth pioneers' Spaceman 3. Speaking about the move to work with a more leftfield producer singer Matt Bowman says 'We wanted to work with someone that would challenge us in the studio and put us out of our comfort zone, not let us take any easy ways out with songs. Richard did this and made us change our approach completely from previous records. We ended up ditching a lot of tunes that had a sound that could have been on the first albums as a result.'
There is also a more reflective theme throughout 'Broken Glances', with the band having spent years touring songs from their youth they describe as 'aspirational' they are now writing more about the experiences they've had and documenting where they've been. A theme that is apparent in album tracks like the brooding 'Postcards', the claustrophobic 'Wolves' , and the sparse arrangement and raw lyrics of 'Falling in love'.
Touching on the themes of the album Matt explains the shift in the band's outlook: 'We've spent a decade writing songs for our fans, songs they could scream out loud to and go wild to at gigs! On this album we felt we owed it to them to actually deliver something real that documents the journey we've all been on together. With this record we sat back from it a bit and it created more freedom to write without any kind of agenda, and with more emotional ups and downs across the album. That's why these songs don't necessarily smack you straight in the face like previous albums. But if you listen hard enough and take some time over the record..you'll realise it's an ode to everyone that's ever bought an album or turned up to a show".