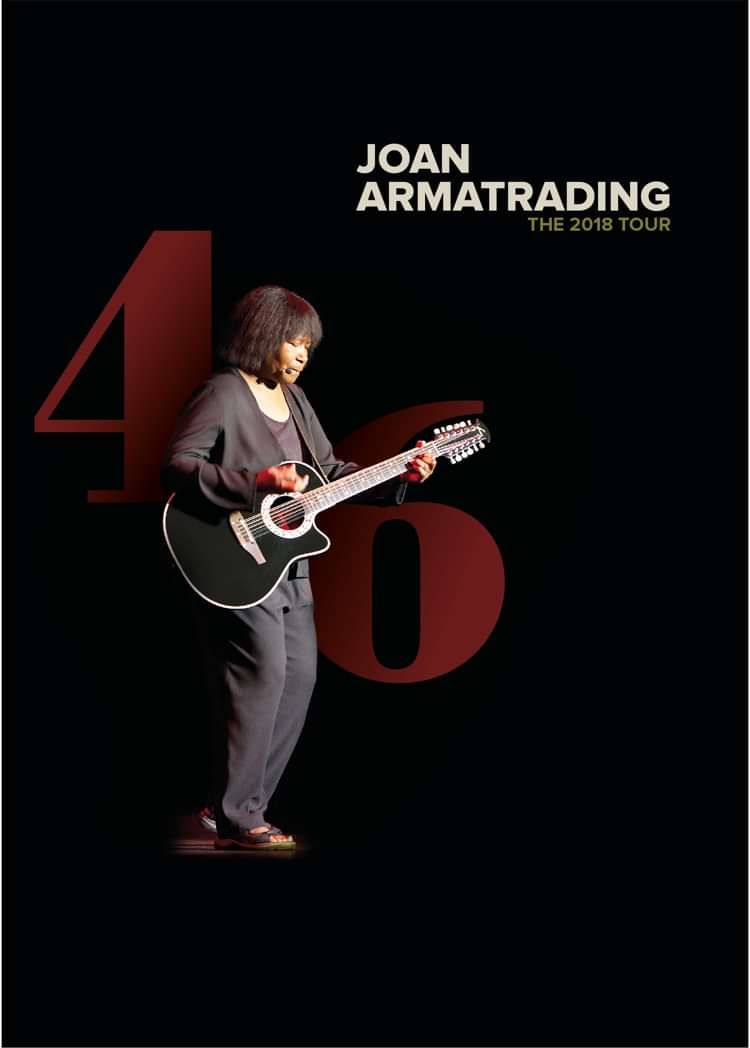 Beyond presents:
Joan Armatrading
£32.50
Entry Requirements: Under 16's to be accompanied by an adult
Buy Tickets
As the very first UK female singer/songwriter to gain international success Joan Armatrading has spent the last 45 years touring and recording. 2018 brings Joan into her 46th year in music and only the second time that she will be performing a tour completely solo.
Joan has written and recorded new music for this tour and will be singing many of those songs, but not to worry, your favourite classics from the past will be included. So get ready for your evening with Joan Armatrading.
Line Up
Joan Armatrading
Over her 42 years of touring Joan Armatrading has never done a solo world tour.
For her last Major tour she has decided this is the perfect time to perform her first ever full scale solo concerts. Her performances will include songs that span her entire career so far.
'I will never retire but this will be the last major tour that I will undertake. For the first time these concerts will be me solo on stage playing the guitar, piano and singing. I want these concerts to be a special lively interactive one to one experience. I have absolutely enjoyed the last 42 years of performances but now, with my final major tour, I want to capture a unique memory for both myself and the audience.'
As with every tour from this unique performer, you are guaranteed a fantastic mix of magical old favorites plus more recent compositions to fall in love with. Joan is as happy to play Love and Affection, Willow, Drop The Pilot and Me, Myself I, as the audience is to hear them. Joan is very excited to start this new experience of solo touring.
During her long and illustrious career Joan has been successful in all musical genres, Pop, Blues, Folk, Reggae, and Jazz. Her audience newly attracted or long term fans are as loyal to her as she is faithful to them.
Three times Grammy nominated, Brit award nominee and Ivor Novella winner producer, musician Joan Armatrading MBE is recognised as one of the World's leading singer, songwriter and guitarists. This group of intimate concerts, in 2014 will be followed by appearances on a major city tour both in the UK and in cities around the world in 2015. This is a performance that must not be missed.