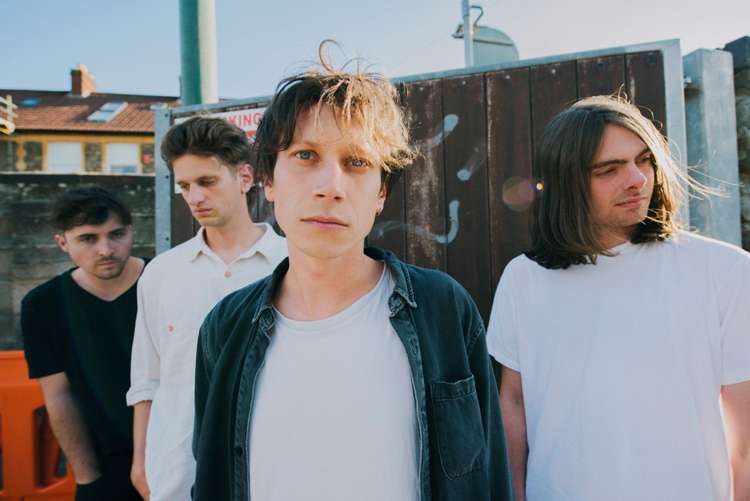 Beyond presents:
October Drift
+ Neil Morrison Band + Drainpipe
£6
Entry Requirements: 14+
Since their inception, Taunton four-piece October Drift's irresistible combination of feedback and harmonies has been building a growing fanbase throughout the country. Multiple tours up and down the UK, along with growing online coverage around their sparse but eloquent releases has seen the band become a major success story on the independent circuit.
With shows at BBC6 Music Festival, Great Escape, reading & Leeds Festival, and a slot on The John Peel Stage at Glastonbury Festival as well as a European tour supporting Editors already under their belts and a cult fanbase spreading the word, the immediate future is bright.
Line Up
October Drift
OCTOBER DRIFT
"...a muscular slug of sugar-coated power rock"- Q Magazine
"A flourishing reputation for live shows" - The Independent
Rising newcomers October Drift have gained a strong word-of-mouth following since exploding onto the music scene at the start of 2015.
Despite the early success of their incendiary debut singles – receiving support from Steve Lamacq, John Kennedy and Q magazine to name but a few - and string of sold-out gigs, this band still remain something of an enigma.
October Drift's music is similarly ambiguous, characterised by their signature wall of sound guitars, soaring, ponderous vocals and driving, urgent drums.
The band have gained a reputation for delivering blistering, high-energy live shows. Indeed, their first tour sold out before even releasing their first single, such is the buzz around their live performances.
With a strong DIY ethos, the band record everything themselves in their own studio and even hand-make much of their own merchandise. This organic approach led them to a complete shun of social media throughout 2015.
But that's all set to change as the band's word-of-mouth following continues to grow and the music press begin to take notice of October Drift's melancholic growl.
RECENT FESTIVALS - BBC 6 Music Festival – Brighton - Dot to Dot Festival – Bristol - Dot to Dot Festival – Manchester - Tramlines Festival – Sheffield - Camden Rocks Festival – London - Nozstock Festival – Hidden Valley - Always The Sun Festival – Guildford - Southsea Festival – Portsmouth - Twisterella Festival – Middlesbrough - What Became Of Us Festival – Oxford - What Became Of Us Festival – Leicester - Kaya Festival – South Wales
UPCOMING FESTIVALS IN 2017 The Great Escape Festival - Brighton Deer Shed Festival - North Yorkshire Tramlines Festival - Sheffield 2Q Festival - Derby Stockton Calling Festival - Stockton BlackThorn Festival - Manchester Live At Leeds Festival - Leeds more tbc
"A distinct lack of social media presence made sure early cuts were shrouded in a sense of mystique, serving only to heighten the growing buzz" - Line of Best Fit
"Brooding, personally-etched songwriting" - CLASH
"Blending meloncholic drone with visceral garage-punk, October Drift are a band you're going to absolutely love" - Gigwise
Website - http://www.octoberdrift.co.uk Facebook - http://www.facebook.com/octoberdrift/ Twitter - http://www.twitter.com/octoberdrift YouTube - http://www.youtube.com/octoberdrift
October Drift booking agent - Steve Zapp at I.T.B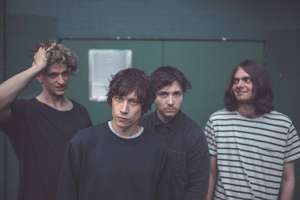 Neil Morrison Band
Drainpipe