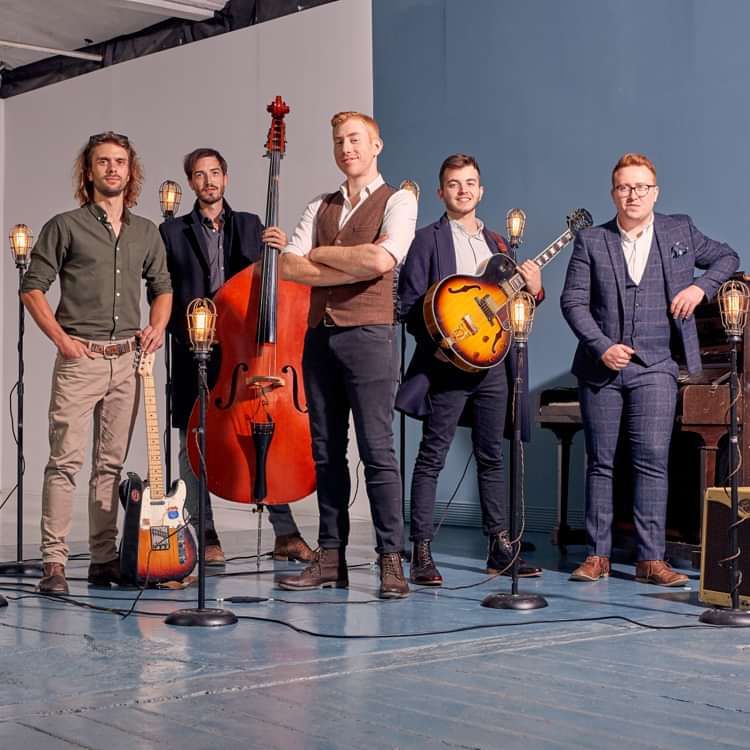 Beyond presents:
CC Smugglers
+ Morganway
£12
Entry Requirements: 14+ under 16s to be accompanied by an adult
"CC Smugglers… the young buskers who rose from the streets to tour the world."
CC Smuggler's long awaited debut album is finally announced. 'How High' released on 29th March 2019 is available to pre order through the bands pledge store, Website and all major outlets.
Known for their unique approach in everything they do the band are releasing a 7 part documentary titled 'Then and Now' in tandem with each single. The documentary explores the bands colourful and unique creation story and compares it to the on-going challenges facing innovative young musicians in today's music industry. Featuring 'Seasick Steve' and 'Old Crow Medicine show' the documentary highlights CC Smugglers unique approach to build a following, which they coined 'Guerrilla Busking'.
Line Up
CC Smugglers
Original music inspired by American and World Folk
"Great live. Just Brilliant." - (Bob Harris // Radio2)
The natural born, 'self-made' showmen CC Smugglers have worked their way up from young street performers to playing some of the biggest festivals and venues in the UK and Europe.
"The best live band on the scene at the moment." * - *(Cerys Matthews // BBC6 Music)**
Fronted by charismatic front-man 'with a song running off of every page' - Richie Prynne engages with an audience within seconds of stepping up and conducts the show with 'infectious joy'.
"Hugely engaging live performance" - (Paul Sexton // The Sunday Times)
Together the sextet of multi-instrumentalists perform with a genuine and now almost infamous chemistry.
The band has become renowned for producing fresh and unafraid blends of old-time/world-folk styles & instrumentation; hitting home the unique and contemporary British songwriting with skill, charisma and passion.
"Besides the infectious joy they exude while playing, their understanding of the music is so deep as to make it sound effortless." - (Alex Petropoulos // Songlines Magazine)
For CC Smugglers creating a show designed to captivate and thrill an audience is a skill they have well honed. These slick and exciting performances have allowed them to rocket through the ranks in the live scene and build a reputation for real music, proper showmanship and damn good times.