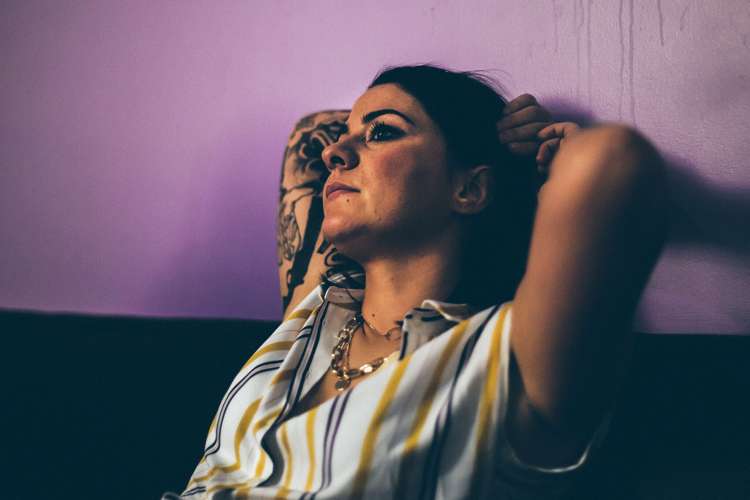 Beyond presents:
Lucy Spraggan
£18
Entry Requirements: 14+ under 16s to be accompanied by an adult
Buy Tickets
Following her successful UK & Ireland tour and hot on the heels of performing at London's Shepherd's Bush Empire last night, Lucy Spraggan has announced a headline tour in April and May 2019 ahead of the release of her fifth album.
The new tour sees Lucy play a run of intimate venues, after this recent tour saw her perform at Glasgow Barrowland, Manchester Academy and London's O2 Shepherd's Bush Empire amongst other iconic venues.
Lucy says; "This tour was incredible. I had so much fun. To to see so many fans in such amazing venues was really overwhelming, there were some tearful moments! I am really excited to get back on the road and play some smaller shows, it'll be very different but I can't wait to show everyone what the new album has to offer"
Lucy recently released her heart-warming single Stick The Kettle on with Roy Stride from Scouting For Girls, which was accompanied by an impactful video which was premiered by the Evening Standard. Written in support of charity CALM (The Campaign Against Living Miserably), the track raises awareness of male suicide and how it's always good to talk and discuss your worries.
Capturing the human condition, everyday life and widespread emotions is an inspired trait of Lucy Spraggan. She has recently announced that her fifth record Today Was A Good Day, will be due out in April 2019. It follows her 2017 album release I Hope You Don't Mind Me Writing, which charted at #12 and became her third consecutive Top 20 release, with her 2011 self-released debut album Top Room at the Zoo chart-ing in the Top 40.
Following selling 22,000 tickets touring last year, a successful US tour earlier this year and a recent UK and Ireland tour which saw huge crowds watch Lucy at some of her biggest venues yet, she has announced a UK and European tour in April and May 2019 to coincide with the release of her new album.
Line Up
Lucy Spraggan
Lucy Spraggan appeared on the X Factor in 2012, since then her audition video has been viewed 35 million times on YouTube. She was also the most Googled musician of 2012, after she came off the show and immediately signed to Columbia Records.
Her debut album Join the Club was a top-ten success and Lucy has enjoyed sell-out tours since then. Her latest record We Are was released on her own label, CTRL Records, after Spraggan opted to take the independent route the second time around. The album just missed out on a top twenty position but has been highly acclaimed as one of the best singer-songwriter albums of 2015.
Lucy's music-writing career began with Don Maclean and Kirsty McColl as her major influences, embellished with the folk riffs of Peter, Paul and Mary and taking on the punchy riffs of traditional R and B. A period spent living and playing in New Orleans, sucking in the sounds and sights of that incredible history of music, has brought Lucy to her current style.
Her name is now synonymous with the cross-border sound she calls AFLOP; the melodic middle ground where pop and acoustic folk meet, the toe-tapping interpretations of classic sounds and the harmony-heavy ballads that she pulls from modern rhythm and blues, turning the rattle of rap into sing-along folk-style numbers that are hard to forget.
Lucy has made appearances in some of the most prestigious music venues the UK has to offer, including the O2 Arena, Royal Albert Hall and Manchester Arena, and has also packed out tents at some of the UK's top festivals including T in the Park and V Fest. The intrigue into Lucy Spraggan remains as high as ever.
February saw Lucy embark on a solo acoustic tour and also the release of her latest EP Home. Fans can expect some exciting new music alongside all the favourites that have filled her previous two albums.