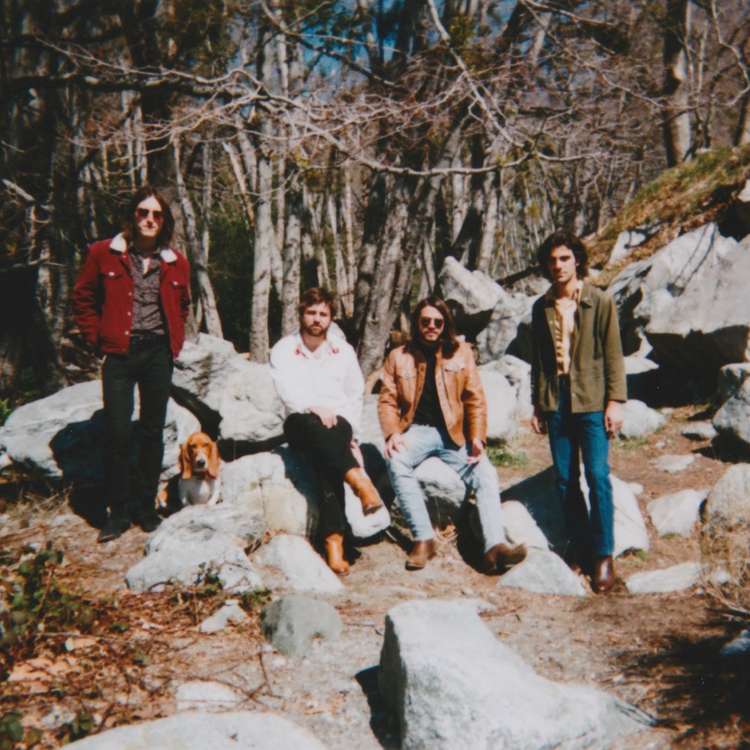 Beyond presents:
Vista Kicks
+ Keir Gibson
£7
Entry Requirements: 14+ under 16s with an adult 18+
Buy Tickets
It reads like the kind of story you'd see in an old rock rag or zine… Four lifelong friends from Northern California grow up obsessed with the sounds of AC/DC, The Beatles, Black Sabbath, The Bee Gees and Michael Jackson. Living within a block of each other since kindergarten, they began playing anywhere and everywhere with a stage by the age of 16, taking over supper clubs, parties, and backyard barbecues. After their single "Make It Real" cracked 2 million Spotify streams, they made a collective decision to forego college and trade their small Sacramento suburb for Hollywood, forming Vista Kicks in late 2015. Living together in a cramped one-bedroom apartment, the quartet—Derek Thomas, Sam Plecker, Trevor Sutton, and Nolan Le Vine—quietly ignited a buzz throughout L.A. and beyond.
Back in L.A., they'd sell out local shows and host intimate (and raging) booze-soaked "Vista Kick Backs" in the studio where they resided for four months. Within a year, the band's independent 2016 Chasing Waves EP and additional singles generated over 5 million cumulative Spotify streams and 3.2 million YouTube views. However, everything set the stage for the release of their 2017 full-length, Booty Shakers Ball—self-produced by the musicians themselves and engineered by their guitar player and vocalist Sam Plecker. Best described as a smoked-out collaboration between James Brown and Jimmy Page, it bridges eras. "This is 'Booty Shaking Rock and Roll'," says Trevor. "We're so far behind that we're ahead; I don't think there's anything else like us out there. Every song is different and eclectic." "We're old soul millennials," exclaims Trevor. "We're young and wound up like everybody else our age, but our roots go deep. We've found an audience that's just like us. It's rock music that you can shake your booty to and party." That's exactly what the first single and album opener "Gotta Get Away" offers. Hinging on bluesy and ballsy riffing as well as a simmering, soulful groove, the track opens up the world of Vista Kicks, treading a fine line between rock and funk. "Lyrically, it's about how ambition can get in the way of love," reveals Derek. "It happens at any age. Art gets in the way of contentment and ambition—or vice versa. It's a conflict." Elsewhere on the record, "Fight The War" turns into a rallying cry for anyone chasing a dream soundtracked by bold guitars and brash vocals. "It was about our struggles in the business," sighs Sam. "A couple of years ago, we were doing a lot of songwriting sessions. We'd go into these sessions, and we'd be told these songs aren't good enough. We had fans saying just the opposite. We didn't have respect from the industry; however, the people did respect us. We sided with our fans.