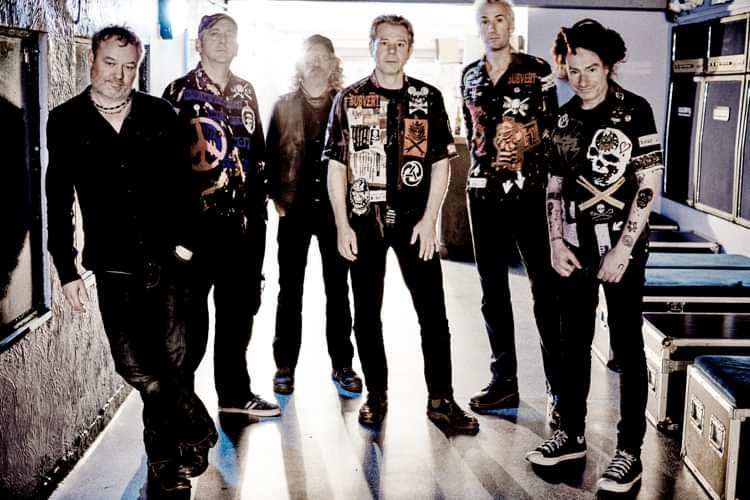 Beyond presents:
Levellers
£27.50
Entry Requirements: 14+ Under 18s with an adult
Buy Tickets
Levellers are still going strong after 30 years in the game. They have long been, and still are, one of the best live bands around and they're back in 2020 with a new studio album and an extensive tour taking in double nights at some of their favourite towns and cities.
Over the years, Brighton folk-rock band Levellers have worn many masks; most self-made, some imposed upon them. But while their status has evolved over the decades, the basic humanity underpinning their music has remained constant.
Tickets on sale 08 November 10am
Line Up
Levellers
Brighton folk-rock band Levellers celebrated 25 years in the 'business' in 2013. There are plans for a new album, a film and more in 2014/15 .
The band released their tenth studio album Static On The Airwaves in 2012, the second produced by Sean Lakeman. Static On The Airwaves is unquestionably their most mature and considered release to date and is an album rich in reasoned clarity and insightful observance of the world in which we currently live.
Levellers have long been and still are, one of the best live bands around but, often overlooked is their impressive back catalogue of recorded music. The Levellers sold more platinum, gold, and silver albums in the 1990s than any other act. Their platinum-selling 1991 album Levelling The Land, which is widely regarded as an absolute classic, features hits including One Way, Riverflow, The Game, Far From Home and Liberty Song.
"The Levellers album to silence the critics and repay the faithful is here – tune in." Classic Rock 8/10 (Static on the Airwaves)
"This affirmative and emboldened revival by the alt rock rebels is a career best." Daily Mirror 4/5 (Static on the Airwaves)