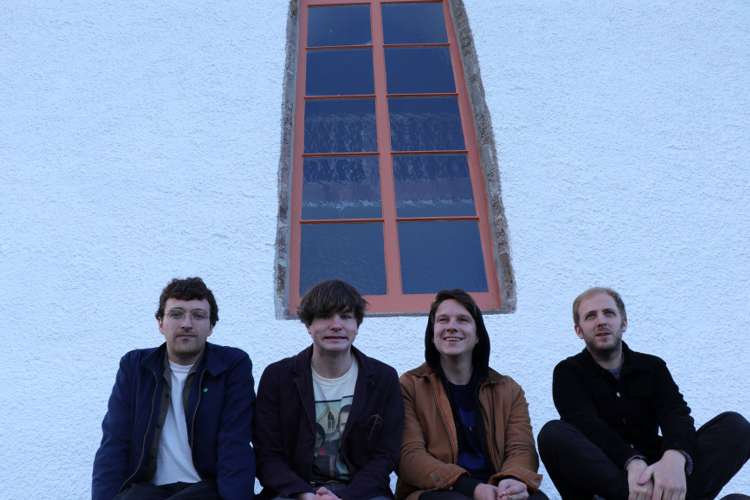 Beyond presents:
Neon Waltz
+ Pleasure Heads
£8
Entry Requirements: 14+ under 16s with an adult 18+
Buy Tickets
Rescheduled date - all tickets remain valid
Neon Waltz' tireless work rate continues without pause. With the wrapper barely off 2020, the Scottish four-piece release new single, Thanks For Everything while confirming final details of their forthcoming Huna EP. A further leg of UK-wide tour dates is also announced to coincide with the EP release on Fri 27 March 2020, available digitally and on vinyl
Confirmed to feature four tracks, including the 2019 track All In Good Time (Live At Freswick Castle), the Huna EP is the result of fertile recording sessions in the remote Scottish Highlands. Flushed with confidence, Thanks For Everything finds the band's gently flowing stream of melody become a tidal wave.
The band and fans came together to celebrate Neon Waltz' sense of renewed and intensified creativity during an extensive UK tour in December 2019, which took them on a 4,000km round trip from home. Undoubtedly one of Britain's most committed touring bands, their reward was the fevered response of a festive homecoming audience at Wick's Assembly Rooms, which sold out in 24 hours.
Revealing their lyrical inspirations, the band says: "This one is based on the fact that our planet is terminally-ill, yet many are oblivious or just don't care. It's about wealth, that some don't have bed to sleep in, but it has become normal and nobody cares. About the people who are doing alright, so ignore inconvenient truths and find new truths to soothe their consciences in the lies of newspapers."
Lauded by the NME as "Scotland's coolest new gang" and by The Times as "A band to get excited about", Neon Waltz' debut album 'Strange Hymns' was critically acclaimed on release and the band has enjoyed consistent support from national radio, including 6 Music and Radio X.
"Melodic Beauty … heading ever upwards" **** Record Collector "Grandiose gorgeousness" DIY "Majestic" Gigslutz -