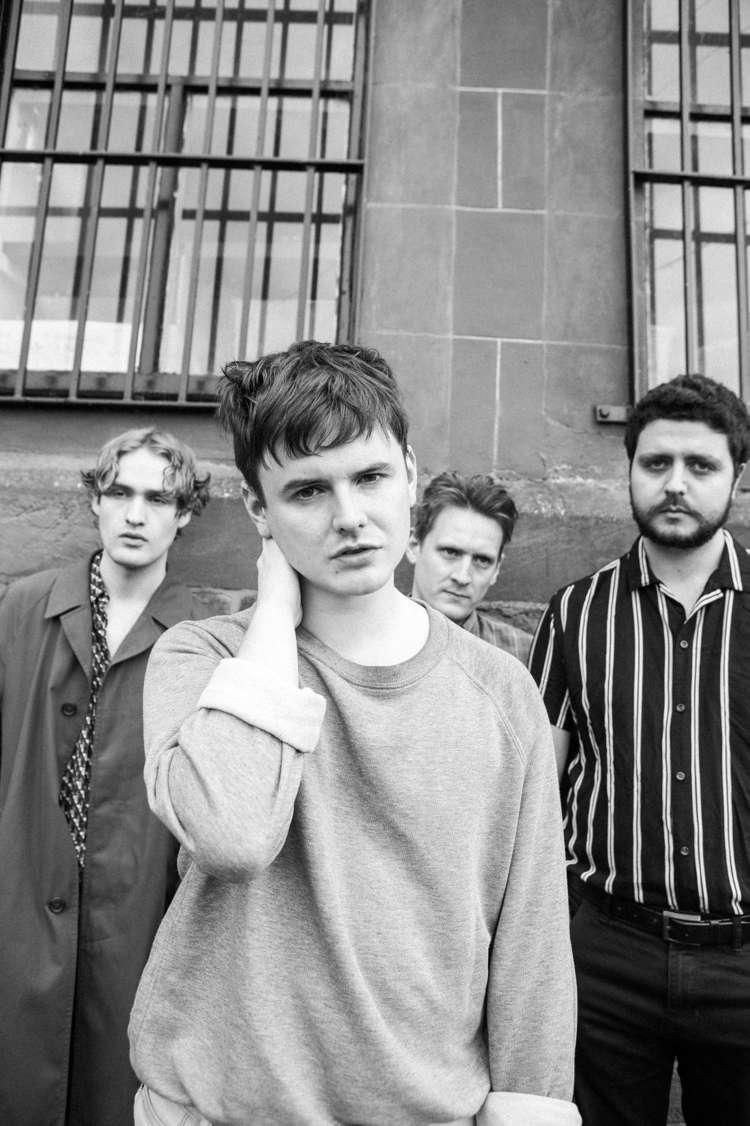 Beyond presents:
Declan Welsh & the Decadent West
+ Parliamo + Fauves
£7
Entry Requirements: 14+ under 16s with an adult 18+
Buy Tickets
Rare is it these daysto find someone which you can foresee people actually making an emotional investment in. Declan Welsh is, by all accounts, one such individual.' The Line Of Best Fit
'Artists with genuine integrity and something relevant to say, Welsh and band are a must see.' The Scotsman
'...there's an immense sense of pride for the musician who's become integral to the scene in Scotland using music to make the world a better place.' - Tenement TV
Finding your own unique point of view in an overwhelming, rowdy world takes time, patience and introspection. Being able to execute it in a way that feels authentic and distinctive is another battle entirely. Growing up in suburban East Kilbride and now based in Glasgow, Declan Welsh is a poet and songwriter that has managed to cement his individuality by putting humanity at the core of his comments about today's current affairs. Along with his band The Decadent West, Welsh is here to use his music as a catalyst for hope and for change.
Joined by Duncan McBride (Guitar), Ben Corlett (Bass) and Murray Noble (Drums), the band are known for their strong socialist views and performed in Palestine in 2016 as well as Billy Bragg'scurated Leftfield Stage at Glastonbury. Releasing the All My Dreams Are Dull EP back in 2018, they built a strong following in the Scottish indie scene thanks to their anthems about toxic masculinity, rent increases, the rise of right-wing fascists and battling the intolerance that surrounds us. Now, debut album Cheaply Bought, Expensively Sold sees the four-piece build upon this raucous political fury, enforcing the idea that in today's environment, we're unable to ignore the atrocities forging our existential dread.
Line Up
Declan Welsh & the Decadent West
Declan Welsh is a songwriter and poet from Glasgow. With his band, The Decadent West they create music that is unapologetic, direct and with a message of humanity.
This year, Declan traveled to Palestine to witness the occupation and show solidarity with the Palestinian people. While there, he played a set at Bethlehem Live, performing new single 'No Pasaran' with an orchestra of refugee children. A group of amazing and inspiring Palestinian individuals took Declan around the west bank and in the process was tear gassed by the IDF at a protest.
'No Pasaran' is a song about standing up to fascism. The word gets chucked about a lot, but in the face of several xenophobic, far right, nationalist electoral successes in Europe and America, the time for us to stand up and be counted.
Listen to No Pasaran here: https://soundcloud.com/declan-welsh/no-pasaran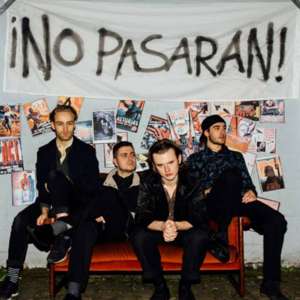 Parliamo
Parliamo are a young feel good indie band from Perth, Scotland, creating dance-infused rock n roll. The material is co-written by founders of the band, vocalist Jack Dailly (aged 16) and guitarist Finn Freeburn-Morrison (aged 17). Recently the duo have been joined by drummer Ben France (aged 17), guitarist Calum Simpson (aged 16) and bassist Fraser Nicholson (aged 17).
In November 2016, vocalist Jack Dailly and guitarist Finn Freeburn-Morrison went down to London to record their first two singles. Produced with artist management company, The Animal Farm, Parliamo look to release their first single "Lucy" in late January of next year. This will be followed by the release of their second single "Weekend" which will be released in late March. The band also will be planning several gigs around Scotland around the time of the singles being released.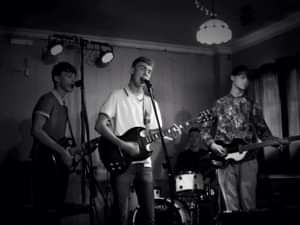 Fauves
Fauves is a Glasgow based band which was formed in 2017 by Ryan Caldwell, when he began recording some demos with the help of Ciaran Devlin on drums. Fauves made their live debut in March 2017 headlining a sold out King Tuts in Glasgow with their current full live line up, consisting of Ryan Caldwell, Ciaran Devlin, Jonny Glass, Rory Bradley and Gianluca Bernacchi. The band are recognisable for their unique sound and artworks, taking their name and influence from Fauvism, an early 20th Century French art movement which utilised vibrant colours and shapes.
Their first two single releases, 'Hit Like This' and 'Afterglow' received support from The Skinny and Dork Magazines respectively. Their debut EP, 'Les Fauves', was released in January 2018, and featured 'Head Spins', which has since became the bands most recognisable song, receiving track of the week on BBC Scotland as well as featuring on several Spotify playlists. Their latest release 'Bleep Blop' was playlisted by Osaka, Japan based radio station FM 802 and received support from several international indie bloggers. The band are currently working on their next release, due in early 2019.