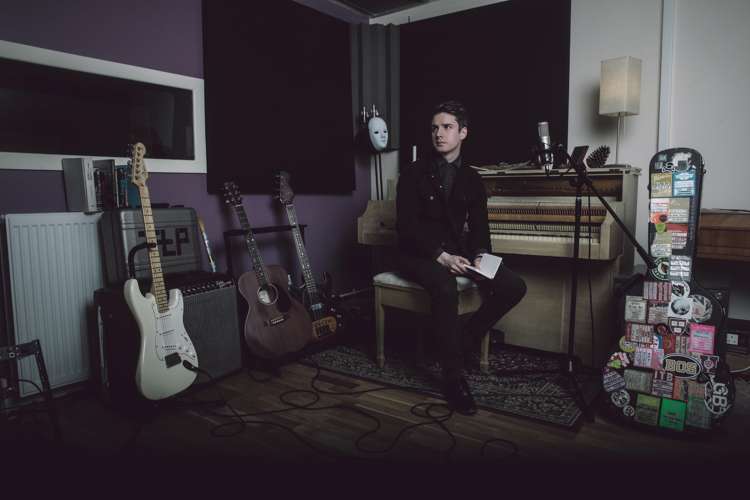 Beyond presents:
The Lake Poets
+ Lizabett Russo
£10
Entry Requirements: 14+ under 18's to be accompanied by an adult
Buy Tickets
The Lake Poets, the solo vehicle for left-field folk artist Marty Longstaff, will release a new EP on 29th December consisting of live recordings made at the Sage in Gateshead during a show at that venue shortly before Xmas 2016. Featuring the string section of the Young Musicians Programme (a Sage backed initiative), it includes a version of the single 'Your Face', which has racked up over 7 million plays on Spotify, plus five more songs from his self-titled 2015 debut album.
Currently completing the recording of a new album, Longstaff has announced a tour of intimate venues for April and May 2018. Album two is coming very, very soon. I can't wait to get back out and about playing shows around the UK debuting new material, as well as seeing old friends and meeting new faces along the way." Marty Longstaff
Line Up
The Lake Poets
The Lake Poets is Martin Longstaff, a multi-instrumentalist and songwriter from Sunderland.
Inspired by artists such as Elvis Perkins, Carole King, Villagers, Feist, Van Morrison, Fionn Regan, John Martyn, Wilco, Damien Rice, Bright Eyes, and Neil Young, Martin's output as The Lake Poets is as haunting as it is beautiful.
Described as 'Quietly Devastating', 'Accomplished and Intelligent and 'Spellbinding and Heart-breaking, Martin's music regularly silences audiences and turns heads. Lead single 'Your Face' has received over 3 million Spotify plays as well steady daytime airplay on BBC Radio 2, Radio X, and BBC 6 Music. The Lake Poets' self-titled debut album was recorded at Blackbird Studio, Nashville and is out now on CD, as well as special edition double gatefold 12" vinyl including a bonus Live recording of the album recorded over two sold out launch nights in Martin's hometown.
"Somewhere between Bright Eyes and John Martyn. Something Special" - Mojo ****
"Stunning Debut from Sunderland Troubadour. Quietly Brilliant" - Uncut 8/10
"For decades the sound of the acoustic guitar has pulled at the heartstrings of so many. Now Longstaff is carrying on that tradition with his beautiful, thought provoking, honest acoustic music. When I first heard The Lake Poets I was blown away" - The Guardian
"Stunningly heart-breaking music" - BBC 6 Music (Lauren Laverne)
http://thelakepoets.com/ // http://twitter.com/thelakepoets // http://facebook.com/thelakepoets
Contact: thelakepoets@gmail.com / dave@davestewartent.com / jono@davestewartent.com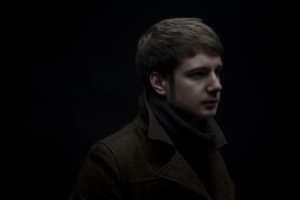 Lizabett Russo
In 2013, Lizabett self-released her EP entitled The Traveller's Song, which found favour with online publications from across Europe, the US and Canada. Her stock across Europe is high, having played shows in Amsterdam, Zurich, Barcelona, Paris and Bucharest while her presence in UK led to supporting acclaimed musicians such as Rachel Sermanni, Rozi Plain, Tim Edey and Trembling Bells and playing at some prestigious festivals such as the Cambridge Folk Festival.
IronStar Films have selected 2 of her songs to be played in an independent short movie called 'Bloodloss'. The movie has received special mentions at independent film festivals in Los Angeles, Calgary, Marbella and Melbourne and Ontario.
In 2015, Lizabett toured Japan and Seoul promoting her debut album 'Running with the Wolves' and she was back in Asia in 2016 with another tour promoting her new album 'The Burning Mountain' (released April 2016).
You can listen to the new album here:
Youtube channel: http://bit.ly/2eVlxt1
Updates: Celtic Connections on the 4th of February with 3hattrio at Mackintosh Church Canada tour in March (1st until the 12th) UK tour (from 12th March onwards)
Japan & S. Korea Tour in May